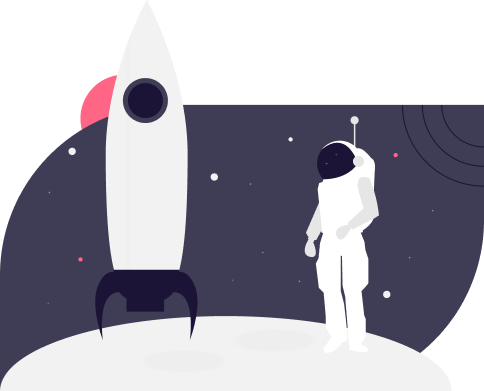 Introduction
With a goal of making advancement in space science and aerospace engineering, we are a group of space enthusiasts who formed the New Delhi Space Society, a chapter of
National Space Society
. We conduct research and explore the nuances in space, but we are not limited to that, we also do outreach programs, hold and take part in competitions and various other activities to reach our goal and spread awareness about space. We are a growing group of aerospace aficionados and are actively looking for your support! Learn more in the 'About Us' section and volunteer your efforts!
Awards
The New Delhi Space Society has been awarded with the following:
Best New Chapter Award (2019)
Honourable Mention Award (2022)
SpaceTech
Progress in technology means pushing the boundaries of what is possible, not only on earth, but also the final frontier — space. Just as biological systems undergo evolution when subjected to strenuous conditions which threaten their survival, computer systems and technology too evolve and become more sophisticated if subjected to extraordinary circumstances. And what is a more strenuous, more demanding environment than space? With this in mind, Exun Clan collaborates with the New Delhi Chapter of the prestigious National Space Society (USA) to give students the opportunity to explore the realms of space and its concurrence with technology. The event typically has multiple challenging rounds, building up to a final presentation round — with a twist!